If you dye your hair blonde, you've probably had the experience of being thrilled to leave the salon but rapidly being frustrated in the weeks that followed. Sometimes it surprises people how quickly a gorgeous golden or ashy blonde can start to seem brassy.
What actually happens to your hair in the days and weeks following the color treatment, then? Let's speak about how to avoid having orange-toned hair.
Brassy hair: what is it?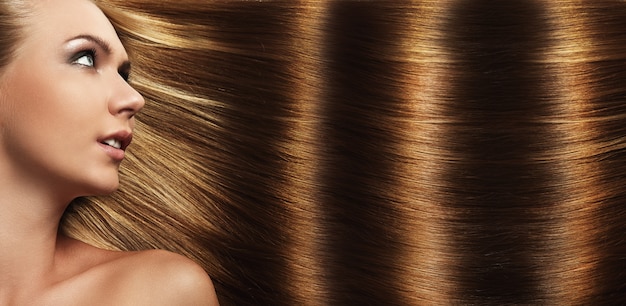 The unwelcome warm tones that surface in colored hair are known as brassiness. People who have colored their brown hair blonde or platinum typically experience this. When orange and red tones appear in strands of hair, the name becomes "brassy" due to the hue that results.
Warm-toned hair can occasionally be difficult to distinguish from brassy hair. Brassiness is the term for excessively heated roots that give the hair an unnatural appearance. Cooler roots and warmer midshaft and ends can be found in warm blonde hair.
Why does Brassy hair occur?
Your hair's melanin is diluted when it is bleached during dyeing, a process known as oxidation. The dye not only changes the color of your hair; it also adds color to it. Usually, the chemical reaction will provide the desired color. Your hair, though, can begin to appear brassy with time.
Red, blue, and yellow pigments are the three hues that make up hair color. The yellow and red colors typically shine through because the blue molecules typically fade more quickly. These hues work together to produce orange tones.
How to prevent brassy hair
Violet/purple shampoo
On the color wheel, the complementary colors yellow and purple cancel each other out. Use purple-pigmented shampoo to balance out brassy tones and return your hair to its cooler state. Finding the ideal balance for your hair is crucial if you intend to use a purple shampoo. 
When using purple shampoo for the first time, dilute it with your regular shampoo to prevent over-toning your hair. For optimal results, emulsify the product in your palms before using it on your hair.
Avoid sun, sea and pool water
During the warmer months, it can be challenging to avoid the water or the sun, but it could end up saving your hair. Avoid chlorine and UV exposure if you want to minimize brassiness. Your hair is more vulnerable to damage and color fading in the pool due to the chemicals.
Use an SPF hair spray to shield your scalp and priceless locks from the sun if you want to be outside. To reduce the amount of hair that is exposed to the sun directly, wear a hat if you can.
Choose a cool toned hair color
Choose a hair color with a cooler tone if you want to completely avoid brassiness. By doing this, you'll stay clear of the red and yellow shades that result in brassy strands. Your blonde hair will look cooler as a result, preventing brassiness before it becomes an issue.
You'll have the hair of your dreams if you follow this advice! And remember: when it comes to reducing brassy tones, a violet shampoo will be your best friend.
Did you like this article? Share it with your friends and follow us on social media!