Most women aspire to have shiny, healthy hair. But did you know that little mistakes can make your hair lifeless and dull? Some common bad hair care behaviors can cause hair damage, including breakage, dryness, and even hair loss. 
Stop abusing your hair; it's time to swap out terrible hair practices for magnificent hair and beauty advice. By following these tips, you may easily chase bad hair days away with at-home hair care.
"Do's" hair care habits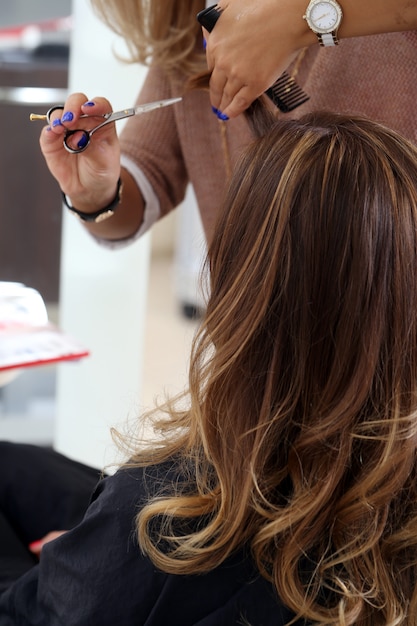 Get a quality haircut. When you have a gorgeous "wash and wear" style, taking care of your hair is so much simpler.
Pick the right shampoo for your hair type
Use the right shampoo and conditioner on your hair. While oily hair benefits from regular shampooing with a purifying, oil-regulating shampoo, dry hair necessitates a moisture-drenching shampoo.
Maintain good brushing habits
Use a wide-toothed comb. Beginning with the ends, gradually work your way up to the roots. Before going to bed at night, brush your hair. When brushing long hair, lean your head forward and work your way up from the back of the head.
Stimulate your scalp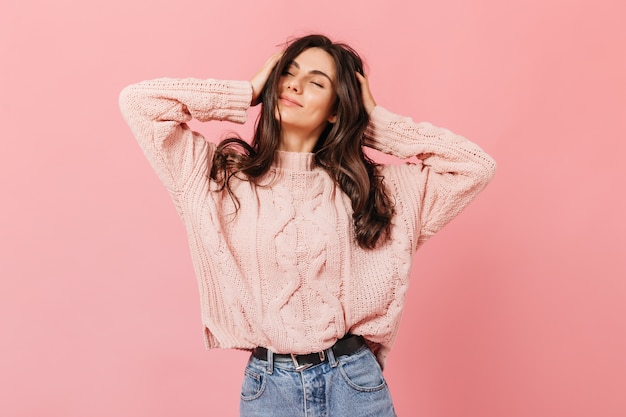 Tone your scalp frequently. Toning involves routine scalp massage. This increases the blood flow to the hair follicle's root. Nurture your scalp twice a week with oil. Hair will become softer and stronger as a result of this. Select between extra virgin olive, coconut, or almond oil. 
Apply the oil to the scalp with a cotton ball that has been dipped in it. Let sit for 30 minutes, then rinse with extremely warm water. Finish with a cold rinse to smooth the hair's cuticle. This improves manageability and the result is smoother, and softer hair.
Protect your hair from pool water
Be sure to wet your hair before entering the water. The harmful effects of swimming in chlorinated water are lessened when the hair shaft absorbs ordinary water. After swimming in chlorinated water, wash your hair.
"Don'ts'" hair care habits
Too much heat styling
Try not to overstyle. Only use a blow dryer on exceptional occasions, according to experts. Change to cold air at the end of your style session. The hair shaft is sealed off as a result, making it sleek, smooth, and glossy.
Exposing your hair to extreme weather
During the hottest part of the day, avoid exposing your hair to the sun. Instead, cover up and don a hat. Sunlight, wind and extreme weather (whether hot or cold) are aggressive to our strands and can cause damage.
Long breaks between each hair wash
A maximum of three days should pass between hair cleanings. By taking longer breaks between each hair wash, your scalp will be overly oily, which can block follicles and result in problems like peeling, itching, and redness as well as hair that is difficult to manage.
Forgetting to watch your brushes and combs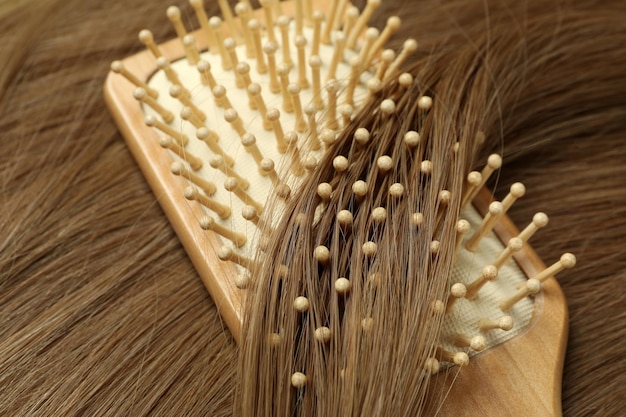 Just like our strands, the tools we use in our hair (like combs and brushes) need to be cleansed often. If you don't clean those items, they will inevitably get dirty after a while, and this dirt will stick to your hair when you brush it.
Avoiding hair trims
Remember to keep your stylist's regularly scheduled appointments. Your hair will be in excellent condition if you schedule an appointment for a trim every 4 to 12 weeks.
These habits will help you to always maintain beautiful and healthy hair!
Did you like our tips? Share this article with your friends and follow us on social media!